ANDROID SPY SOFTWARE NOW AVAILABLE
FOR IMMEDIATE DOWNLOAD!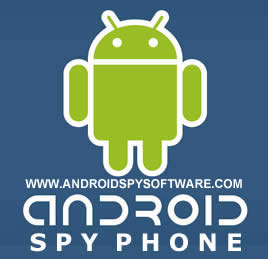 Spyera Software (www.spyerasoftware.com) is one of the most technologically advanced cell phone monitoring apps money can buy. If you want to get your hands on all the latest features (such as monitoring WhatsApp & BlackBerry Messenger, call monitoring, and more) look no further than Spyera. The downside? Spyera is definitely the most feature rich monitoring app on the market, but it's also the most expensive. Make sure you NEED all the features BEFORE you spend the money. However, if you have the money to spend and need the most advanced features of any cell monitoring app, Spyera should be at the top of your list.
Features: Monitor WhatsApp & BlackBerry Messenger, view photos, read emails, call monitoring, GPS tracking, view call history, unlimited device changes, remote uninstall, email relay, and more.
Operates in stealth mode
10 day money back guarantee
Price: $289-$499 USD
______________________________________________
Mobile Spy (ANDROID)

-> MOST POPULAR!



Spy Phone Features:

GPS Tracking, recover & read deleted text messages (both incoming& outgoing), view photos, and view call logs.

Additional Features:

Undetectable to the user &

Industry's ONLY secured SSL control panel to view your logs.

Price: $49.97 (Quarterly)  or  $99.97 (Annual). FREE

Sniper Spy

PC spy software (Includes remote installation, live PC monitoring, & more) with purchase of annual license.
URL:

www.mobile-spy.net
_______________________________________________________
StealthGenie (ANDROID)

-> MOST FEATURES!



Spy Phone Features: Real time tracking, call recording, remote monitoring, read text messages, view call logs, view photos, read emails, & view calendar appointments, triggers, alerts, and customized interval reporting.
Additional Features: One of the only Android spy apps that will record calls and enable you to monitor the immediate surroundings of the Android device.
Price: $59.99 - $199.99
RELATED LINKS:
DISCLAIMER: Android spy software (cell phone monitoring software) is designed for monitoring your children or employees on a smartphone you own or have proper consent to monitor (in compliance with applicable laws), and you must inform anyone who uses a device upon which the software is installed that their activity may be monitored. You should NEVER attempt to spy on a cell phone you don't own, monitor your spouse, significant other or adult children with any cell phone monitoring product without the consent and knowledge of such persons. Doing so may be illegal, and violate local, state, and federal laws in your country and you could be subject to civil or criminal penalties. We will cooperate with authorities in investigation of any allegations of misuse. If you are uncertain of your rights to monitor the usage of a cellular device, you should consult legal counsel BEFORE purchasing.
AFFILIATE DISCLOSURE: This disclosure is provided so you as a consumer understands the relationship between a person reviewing, endorsing, or writing about a product or service and the product owner or service provider. This website participates in various affiliate programs in which the owner(s) receive a commission whenever you purchase through a link on this site. These links can be in the form of text links located throughout the site, in blog posts, on pages, linked from images within a post or on a page, buttons, within the sidebar, and graphic ads such as banners. Even though the owner(s) of this website may have been provided compensation, we always post honest opinions, findings, beliefs, or experiences based on our research and/or experience with the product or service. We are independently owned, and the views and opinions expressed on this website are purely the writer's own. Any product claim, feature, quote or other representation about a product or service should be verified. For more details click HERE.
Popularity: 2% [?]
No related posts.
Related posts brought to you by Yet Another Related Posts Plugin.