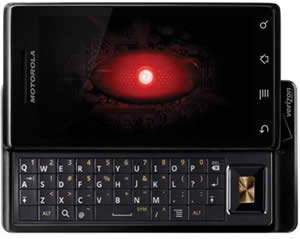 If you've been searching for Droid spy apps, there are a few companies that are currently selling Android spy software that will work on a Droid cell phone. However, you need to be sure that you are buying Android spy software that works, otherwise you could get scammed. Check out the two Droid spy apps listed below, but make sure you read the one to stay away from.
DROID SPY SOFTWARE.

Although you might see a variety of spy phone apps advertised online, only two spy phone vendors currently support Android cell phones.  As the popularity of phones running the Android OS increase, we'll start to see more spy phone companies target Android devices, but so far there are only two to choose from.
The first company (Mobile Spy), is one of the market leaders in spy phone technology. They support a variety of cell phones, have a solid track record, and seem to always be one step ahead of their competitors in terms of supporting the latest cell phone devices. The second company (MobiStealth) is a relative new comer, yet they have somehow managed to develop an Android spy app with a bunch of impressive spy phone features that are unique only to MobiStealth.  I do want to point out that I have personally tested Mobile Spy's Android spy software, but I've not had a chance yet to test MobiStealth's Android spy app. I've scheduled time this Tuesday, January 12, to run a series of tests on it and will write a review a few days after.
WHAT REALLY WORKS?
The following two companies are the only two spy phone vendors currently selling Android spy software that will work on the Motorola Droid.  Both are software downloads that require you to install them directly on the Droid cell phone that you want to spy on.  Both require physical access to the Droid phone and both require the Droid phone to have a data connection in order to upload the information & data collected.
1) MOBILE SPY ANDROID SPY


Mobile Spy (www.mobile-spy.net) was the first company to develop and market Android spy software.  As discussed above, they are one of the industry leaders, and were also the first to market spy apps for the iPhone. Their spy phone software supports most major smartphones such as  BlackBerry, iPhone, Symbian, & Windows Mobile.  In December 2009, Mobile Spy announced to the world that their Android spy software was available to the public.

Mobile Spy's Android spy apps has the following spy phone features:

Secretly read entire contents of incoming & outgoing text messages that are sent and received on the Droid.


View calls logs. Call duration, number called/received, and name (that is stored in the address book) are shown.

Stealth GPS tracking. Track your target using the Droid's GPS.
How Much?

Mobile Spy starts at $49.97 for a three month license and goes up to $99.97 for a one year license.
Where To Buy?
Mobile Spy -> www.mobile-spy.net
2) MOBISTEALTH ANDROID SPY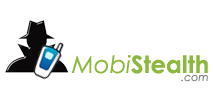 MobiStealth (www.mobistealthSPY.com) is the spy phone industry's "new kid" on the block.  I was following these guys for a while during their beta phase and was impressed by how aggressive they were trying to recruit beta testers for their Android spy app. They were constantly were seeking out people who wanted to beta test their software via forums posts, news releases, and blog postings. This shows me that they were serious about releasing a quality product, versus building something really quick and relying on their customers to find all the bugs.
Now out of beta, they have officially launched their Android spy software to the public. I've not had an opportunity to personally test out their Android spy software, but from what I've read, it's probably one of the most advanced cell phone spy apps that has come around in a long time. If price really isn't that important to you, and you are looking for Droid spy software that can do just about anything you would ever want without actually looking over your target's shoulder, then definitely check out MobiStealth's Android spy app.
Here is a list of features found on their top of the line PRO-X version.
Secretly listen to recorded calls. MobiStealth will record your target's calls and upload them to your online account.
Remote monitoring. Secretly activate the Droid's mic and enable you to listen in on the Droid's surroundings.
Picture retrieval. This will enable you secretly retrieve all the photos that are stored on the Droid.
Video retrieval. This Droid spy app feature will enable you to secretly retrieve all the videos stored.
View incoming & outgoing text messages and call history.
Secretly view the Droid's browser history and website bookmarks.
SIM change notification. As soon as the Droid's SIM card is changed, you'll be notified via SMS.
How Much?

The cost for MobiStealth PRO-X starts at $99.99 for a three month license and goes up to $199.99 for an annual license. There is also a version called MobiStealth Light which does not have the call recording, picture, & video retrieval features. MobiStealth Light costs $49.99 for a three month license and $99.99 for an annual license.
Where To Buy?
MobiStealth --> www.mobistealthSPY.com
DROID SPYWARE. WHAT DOES NOT WORK?
STAY AWAY from anyone selling bluetooth mobile phone spy software. A quick glance at their ads and you'll see what they are telling you is a bunch of BS. They advertise that their bluetooth spy phone software has features such as "no range limitation" and "no installation required on the target device" etc. etc. etc.  Well sorry but bluetooth DOES have a range limitation, and yes you wont have to install anything on the target device, but you DO have to "pair" up the devices, which means you'll still be required to get access to the target phone. If you don't believe me, have a look at the following links:
SUMMARY
Droid spy apps do exist and are available by a couple different spy phone vendors. Mobile Spy has been around for a long time, and considered one of the leaders in the spy phone industry.  MobiStealth  is a new to the spy phone world, but their Android spy app has features not found anywhere else.  Which one do you choose?
Unfortunately, I cannot recommend which Android spy app you should purchase until I complete my tests on MobiStealth's product. Until I do, the choice will have to be up to you.

Good luck!
PS> If you have purchased either Mobile Spy or MobiStealth, please write a quick review over at Cell Spy Reviews. Just click on either Mobile Spy Android or MobiStealth Android Spy and rate your experience from 1 to 5 stars, then write a quick review. Thanks!!
Popularity: 87% [?]
No related posts.
Related posts brought to you by Yet Another Related Posts Plugin.