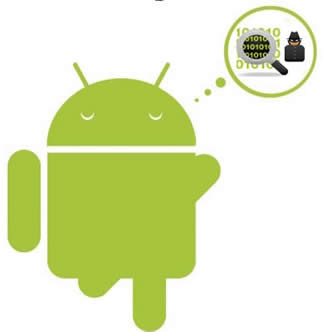 Does the thought of having Android spyware on your shiny new HTC Dream, Motorola DROID, HTC Magic, or other Android cell phone have you worried? Turning an ordinary HTC Dream (or any other type of Android device) into a HTC Dream spy phone is a lot easier than you might think. Here is a list of the top 5 ways to find out if someone might have installed Android spyware on your cell phone.  (Please note. Throughout this post, I refer to Android spy software as either Android spyware or Android spy software. I do this on purpose because some people refer to it as either Android spyware and others call it Android spy software.)

TOP 5 WAYS TO DETECT ANDROID SPYWARE
1) Has Anyone Recently Borrowed Your Cell Phone? There is no way to install Android spy software without someone getting physical access to your phone. This means that if you are 100% sure nobody has used your phone (even for a couple minutes), then the odd of you having Android spyware on your cell phone is very very very slim.  Keep in mind that it only takes a few minutes to install Android spyware, so if you let someone borrow your phone to make a quick call or to download a cool new ringtone/game, then your cell phone could be at risk.
2) $1000 Cell Phone Bill! Have you recently started to see an increase in your cell phone bills? Or perhaps you've been shocked to see an unusually large bill? Android spy apps such as Mobile Spy,  require a data connection such as GPRS to transfer the data that has been secretly recorded.  This means if you are not the type of person who uses their cell phone for internet surfing, to download ring tones or game, then an unusual increase in data traffic is a good sign that you might have Android spyware on your cell.
3) 30 Minute Talk Time? The Motorola DROID advertises 385 minutes of talk time & 270 hours on standby. If all of the sudden, you find yourself only getting 100 minutes of talk time, and/or a shorter amount of standby hours, then this could also be a sign someone has installed Android spyware.  The Android spy software runs continuously in the background, recording events such as incoming/outgoing text messages, call history, and GPS location in 15 minute intervals. It then uploads the logs to a secure remote server so the person who installed the Android spyware can access the logs and view everything recorded on the Android device.  This takes a little bit of juice to make it all happen, so if you suddenly see a drop in your battery life, then it could also be a sign you have Android spy software on your cell phone.
4) Shut Down Problems? If you try to shut down your Android device and it doesn't respond, then this could also be another indication that your cell phone has Android spyware installed.  Because the Android spy app continuously runs in the background, it might occasionally make cause a problem when trying to shut down. Think of when you use Windows. I'm sure you can remember several instances where you tried to shut down your computer, but ran into problems because another program wouldn't respond. The same thing could occur on an Android cell phone that has spy software installed.
5) Check Your Icons! Do you notice an increase in the amount of times your GPRS or other data traffic indicator icon appears? Remember, in order for the Android spy software to transfer the data collected on your cell phone, it has to connect to the internet. When this happens, most cell phones will briefly show an icon that indicates a connection is occurring to the internet.
So what can you do if you think you have Android spy software on your phone? The only way to remove the software is to reinstall the operating system. This can be done at the place of purchase. Just take it in and tell them that you think someone has installed Android spyware on your phone, so you would like to reinstall the OS.
One thing I'd like to point out is that the above list represents only the most common signs that someone might have installed Android spyware on your phone.  The problem is that you cannot be 100% sure either way, because everyone uses their cell phone differently. The only way to know 100% that your cell phone is free of Android spy software, is to make sure that you keep it close to you at all times, use a phone lock that requires a PIN number, and closely monitor your cell phone for any unusual behavior.
Popularity: 6% [?]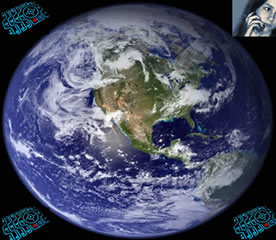 I get a lot of emails from people who want to know if it's possible to install Android spy software (or any other type of spy phone software) without physical access to the cell phone.
The quick answer is NO.
You cannot remotely install Android spy software because you MUST have physical access to the Android device. There is absolutely no way around this. Not a single Android spy software vendor on the market today (this also includes BlackBerry & iPhone spy software), is selling any type of mobile spy software that has remote installation.
So what should you do if you cannot get physical access to the target phone? Definitely don't waste your money on any type of Android spy software.  I repeat, DO NOT WASTE YOUR MONEY. I know there are few sites out there claiming that you can remotely install spy phone software for all cell phones such as Android, BlackBerry, or iPhone. Some even say you can use technologies such as Bluetooth. Do not believe what they advertise. If you do, its your loss.
My recommendation is that you either find a way to get access to the target phone so you can install Android spy software directly on the cell phone, or you look for alternate ways to monitor them. For example, what two technology items are most used today? I'd say cell phones and computers. If you can't get access to one, go for the other one. Any google search for "PC Spy Software" will turn up at least 40-50 different PC Spy vendors. My personal favorite is Sniper Spy, because it has a cool live monitoring feature and it does have remote installation.
Other options include Google's new Latitude application which allows you to track the movements of a person using Google Maps. However, they will have to 'opt in' to being tracked, so if you want to do this secretly, there is always GPS devices you can place on or in their car. You can also find out who they call most often via looking at their cell phone records (if you have access to them), and then do a reverse phone look up using many of the reverse phone look up services, such as Cell Phone Snoop.
Now you know, that no matter what you read online, there is no way to remotely install Android spy software, but at least there are other ways to get the information you want.  Remember, DO NOT WASTE YOUR MONEY on cell phone spy products that claims you can remotely install it.
Popularity: 44% [?]